Accommodations in Abruzzo
Grande Hotel Abruzzo


hotel

Locality: Chieti
Region: Abruzzo


The hotel can be found in the downtown of Chieti, a lovely and characteristic city in centre Italy, placed on top of a hill which oversees the beautiful Pescara valley.

hotel

restaurant & pizzeria

See Details ask for prices

Internet Wi-Fi

Gluten Free Foods

Pet Friendly
Hotel Abruzzo


hotel near the sea

Locality: Pineto (Teramo)
Region: Abruzzo


The hotel is located in front of the beach and is suggested for families and people looking for relaxing time with the best food and kindness of the staff.

hotel

See Details ask for prices

Internet Wi-Fi
Antico Borgo Chieti


bed and breakfast

Locality: Chieti
Region: Abruzzo


In the center of Chieti born the Antico Borgo, a historic mansion that blends in the heart of the city, famous for its numerous archaeological sites and museums such as the Civitella. The favorable location 15 minutes from the Adriatic coast and 30...

more

bed and breakfast

See Details ask for prices

Internet Wi-Fi
Register Italian School
Latest Courses in Abruzzo
Language

Arabic language course

Region:

Abruzzo

Locality:

Cappelle Sul Tavo

(Pescara)

from:

10 January 2016

Duration:

5 weeks

Availability and Prices Request The course is aimed at those who want to learn the Arabic language, even starting from zero, for those who want to qualify their skills at work, or simply want to be able to articulate simple expressions in everyday life. Ornire a basic knowledge of... more


Language Training
Language

Individual Italian course

Region:

Abruzzo

Locality:

Pescara

from:

1 February 2016

Duration:

2 weeks

Availability and Prices Request One to one italian course 10 hours per week from monday to friday in the morning or in the afternoon Enrollment and books euro 65,00 Our teachers are mothertongue, graduated and with a great experience on italian lessons. more


inlingua school of languages

Accommodations:

(Host Family

)

(Hotel - B&B

)
Cooking

Masterclass modeling cake design

Region:

Abruzzo

Locality:

Pescara

from:

8 February 2016

Duration:

8 hours

Availability and Prices Request Course cake design, specializing in advanced modeling, with Jane Hudson in art Arsenic and Old Lace at Sweetest school of Pescara - Chieti. Aimed at those who already have experience with sugar paste (advanced level). Purpose of the course: to... more


Sweetest
Pictures from Italy
by
Solemar Sicilia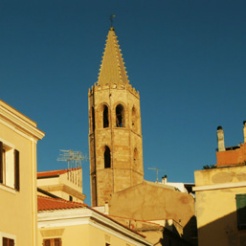 by
Centro Mediterraneo Pintadera
Latest Events in Italy
Locality:
(Reggio-Emilia)
Region:
Emilia - Romagna
Genre:
Art
from:
14 December 2015
to:
30 June 2016
Talking & Travelling - The student is invited to spend half a day with the tutor speaking Italian and visiting important historic and artistic sites in the surrounding area of Reggio Emilia. The...
more
Posted by:
Reggio Lingua
Locality:
Taranto
Region:
Apulia
Genre:
Wine And Food
from:
31 January 2016
to:
31 December 2016
The associazione pizzaioli (A. M. A. R.), leader in the field of vocational training for pizza, organizes courses at levels for aspiring/professional pizza chefs with certification level. Run by...
more
Posted by:
Associazione amar pizzeria e c
Locality:
San Chirico Raparo
(Potenza)
Region:
Basilicata
Genre:
Other
from:
29 April 2015
to:
30 December 2016
Villa RosaMaria, in collaboration with Lucan, offers its guests the knowledge of lucan and mediterranean gastronomy, combining tradition and innovation, for a memorable stay in a refined but at the...
more
Posted by:
Villa Rosamaria