Latest Events in Italy
Locality:
Tropea
(Vibo-Valentia)
Region:
Calabria
Genre:
Other
from:
24 July 2014
to:
29 September 2014
Discount and 10% bids on minimum stay of two nights. The B&B Luxury newly built hotel is situated in the Centre of Santa Domenica of Ricadi in the heart of the "Costa Degli Dei".
It is 2 km...
more
Posted by:
Bed And Breakfast Luxury Trope
Locality:
Nardò
(Lecce)
Region:
Apulia
Genre:
Wine And Food
from:
27 July 2014
to:
28 July 2014
Typical Salentina Festival which will take place through the streets of the old town, a magical atmosphere that will capture the attention and curiosity of everyone. From the smallest to the largest....
more
Posted by:
Bed And Breakfast Acquamarina
Show bands
Locality:
Canicattini Bagni
(Siracusa)
Region:
Sicily
Genre:
Concerts
from:
1 September 2014
to:
30 September 2014
On the occasion of the international meeting of bands will apply a discount of 10% on the price of the stay
Posted by:
Villa Vittoria Maison
Accommodations in Italy
A Balduina B&b in Rome Italy


bed and breakfast

Locality: Rome
Region: Lazio


B & B on a hill, very quiet and very safe just above the Vatican (you can walk everywhere), without the traffic confusion and noise (you can hear the birds sing, and in front of us lives the Governor of New York, very close to the Mayor of Rome)....

more

bed and breakfast

See Details Prices

Internet Wi-Fi
Villa del Conte


holiday home

Locality: Tropea (Vibo-Valentia)
Region: Calabria


"Villa del Conte" Holiday Home has in total 12 comfortable and good size studios (each studio can guest 2 or 4 people). Each studio has its bedroom, bathroom with shower stall, kitchen area, and a private outdoor area (terrace or porch) with a nice...

more

holiday home

See Details Prices

Internet Wi-Fi

Pet Friendly
ITALY PRESTIGE RENTALS


holiday home near the sea

Locality: Sestri Levante (Genoa)
Region: Liguria


ItalyPrestigeRentals. Com is committed to provide High Quality Property Management Service to all owners. We are one of the most reliable property management companies on vacation rental. ItalyPrestigeRentals. Com can help owners to ride the...

more

holiday home

See Details Prices

Internet Wi-Fi

Organic Food

Pet Friendly
Courses in Italy
Training courses for language and VET teachers

Region:

Umbria

Locality:

Città Di Castello

(Perugia)

from:

1 July 2014

Duration:

1 weeks

In Italy courses for teachers on the application of Montessori Method for Adult Training\". 2 courses are available: 1) for language teachers - Available from 1.11.2014.2) for VET teachers - Available from 1.9. 2014.They can be both funded under... more


Lingua Più Associazione Culturale
Professional Cooking

Professional pastry courses: november 2, 2014

Region:

Lazio

Locality:

Ostia Antica

(Rome)

from:

4 July 2014

Duration:

1 weeks

"NOW HANDS IN PASTA" courses are conducted entirely in the laboratory, where the theory is contextually applied to practice. REGISTRATION OPEN: Mod. 1-basic course in pastry Assistant Beginning corso november 4 10 -2014 (mart. Merc. Giov. Course... more


La Dolce Vita Pasticceria
Professional Cooking

Professional pastry courses-16 September 2014

Region:

Lazio

Locality:

Ostia Antica

(Rome)

from:

16 July 2014

Duration:

6 weeks

ENTRIES for the STARTED "Professional pastry courses forms: Pastry-Pastry Chef Aid"- 16 September 2014 The courses are conducted entirely in the laboratory, where the theory is contextually applied to practice: "NOW HANDS IN PASTA\". Open... more


La Dolce Vita Pasticceria
Language

Standard Course A1

Region:

Umbria

Locality:

Perugia

from:

30 June 2014

Duration:

4 weeks

Standard course level A1 from 30 June 2014 to 25 July 2014.Group course for maximum 6 students


Lingua in Corso

Accommodations:

(Host Family

)

(Apartment

)

(Hotel - B&B

)
Pictures from Italy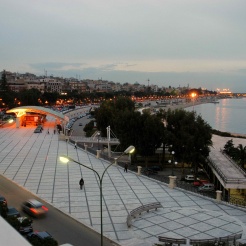 by
Oxford Centre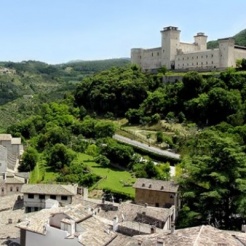 by
Artelingua
Offers in Italy
22 euro
Sicily, Overlooking The Sea
Messina
region Sicily


from:

31 July 2014


to:

15 August 2014
Torre di Marmora

Last Minute
20 euro
Discount Price
Sanza (Salerno)
region Campania


from:

24 July 2014


to:

31 July 2014
Relax

Last Minute