Sagra della castagna (brownish del vulture)

Melfi (Potenza) Region: Basilicata


from:

18 October 2014

to:

19 October 2014 Genre: Wine And Food


52° sagra della castagna del Vulture. Tasting of typical Vulture Brown accompanied by excellent Aglianico wine, cheeses and hams local and regional production. And much more. Seeing is believing

Posted by:

1 Accommodation Offers near Potenza

Where to stay in
Melfi
Melfi (Potenza) Region: Basilicata


from:

18 October 2014

to:

19 October 2014 Genre: Wine And Food


55° SAGRA DELLA VAGHFI (CHESTNUT) two days full of fun and good food. Roasted chestnuts with tasting of fine wines Aglianico, cheeses and local and regional ham, truffles of monte Vulture, local produce and lots of music. Visit the castle with its...... more

Posted by:

1 Accommodation Offers near Potenza

Where to stay in
Melfi
Borgorose (Rieti) Region: Lazio


from:

1 November 2014

to:

2 November 2014 Genre: Wine And Food


The event will take place every year in the country of Castelmenardo in the province of Rieti, in the municipality of Borgorose. With 2 days missed, 01/11/2014 and 02/11/2014 In the village will be set up with the cellars of local products. Many...... more

Posted by:

Moira
Patrica (Frosinone) Region: Lazio


from:

8 December 2014

to:

8 December 2014 Genre: Wine And Food


Patrica (FR) December 8,2014 "Christmas Market" antiques, crafts, collectibles, curios, local products. Guided tours and excursions CAI, entertainment and games gastronomy. No light Za P. Vittorio 8-20 hours

Posted by:

pat
Modena Region: Emilia - Romagna


from:

8 October 2014

to:

22 October 2014 Genre: Exhibitions


Augusto Fantini's exhibition of wooding art from 08 to 22 September 2014 in Tabaccheria Vento di Manuel Frassinetti, Via del Perugino 2/4,Modena, Italy, from Monday to Saturday 7: 30-13: 00 and 15: 30-19: 30.Around the event ARTE IN TABACCHERIA,...... more

Posted by:

Manuel Frassinetti

Where to stay in
Modena
Accommodations in Italy
Rainbow Resort


holiday home near the sea

Locality: Marsala (Trapani)
Region: Sicily


Panoramic lift, solarium, swimming pool, private covered parking, relaxation area, bar and reception 24h24

holiday home

See Details Prices

Internet Wi-Fi

Organic Food

Gluten Free Foods
Rainbow House


holiday home near the sea

Locality: Alcamo (Trapani)
Region: Sicily


Apartment available to 250 meters from the sea. the stable and 'located at the threshold of a grove and' can get access to the beach walk crossing. recommended to spend a quiet holiday at sea. the great price. sleeps up to 7.you can contact me by...

more

holiday home

See Details Prices

Pet Friendly
Rainbow Rome


bed and breakfast

Locality: Rome
Region: Lazio


B&B Rainbow Rome is situated in the centre of Rome in the Trastevere neighbourhood, and accommodates guests in 4 colourful and homely rooms. The rooms available are double, triple and quadruple with either en suite or shared bathroom and they offer...

more

bed and breakfast

See Details Prices

Internet Wi-Fi
Latest Courses in Italy
Culture

Italy Today

Region:

Tuscany

Locality:

Montepulciano

(Siena)

from:

7 January 2014

Duration:

1 weeks

This course will help you gain a better understanding of the current political situation, the political parties and the leading figures of the last 60 years of Italian politics, including the period from 1970 to 1980,also known as the "years of... more


Il Sasso Italian Language School

Accommodations:

(Host Family

)

(Apartment

)

(Hotel - B&B

)
Language

Italian private tuition

Region:

Tuscany

Locality:

Viareggio

(Lucca)

from:

6 April 2015

Duration:

1 weeks

If you are looking for a custom tailored course to fit your specific needs and time frame, we recommend the private tutorial program. Constant exposure to the language and the possibility to address student specific shortcomings right away will give... more


Centro Giacomo Puccini

Accommodations:

(Host Family

)

(Apartment

)

(Hotel - B&B

)
Language

Intensive course

Region:

Tuscany

Locality:

Montepulciano

(Siena)

from:

7 January 2014

Duration:

2 weeks

The intensive Italian courses are a combination of the standard Italian language course plus two hours of private lessons per day in the afternoon, for a total of 30 hours (55 minutes each) of instruction per week. The courses are designed for those... more


Il Sasso Italian Language School

Accommodations:

(Host Family

)

(Apartment

)

(Hotel - B&B

)
Pictures from Italy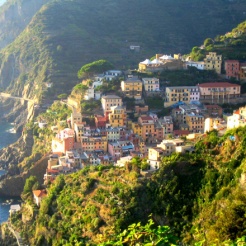 by
inlingua Genova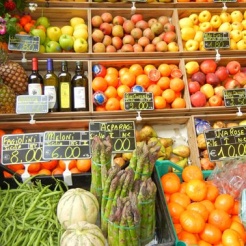 by
Il Sasso Italian Language School
Latest Events in Italy
Locality:
Aosta
Region:
Aosta Valley
Genre:
Wine And Food
from:
1 November 2014
to:
30 April 2015
Aquolinae Food available for "Chet at home\". Home chef you will reach everywhere and will cook for you, before your eyes. Available for small and large events with Butlers, waiters, sommeliers and...
more
Posted by:
Aquolinae Scuola di cucina e g
Locality:
Revello
(Cuneo)
Region:
Piedmont
Genre:
Other
from:
15 May 2015
to:
17 May 2015
May Castello (May Castel) The invention that created the tradition of the Po valley
Historical cultural event now known as "Castel Mac" is a succulent blend of art, history, culture and...
more
Posted by:
Associazione ARCIA
Locality:
Gaeta
(Latina)
Region:
Lazio
Genre:
Wine And Food
from:
21 November 2014
to:
23 November 2014
21/23 November 2014

Vinicibando is an event entirely dedicated to the enhancement of the reservoir through an Italian food and wine in an innovative program that will do the food...
more
Posted by:
Villa Irlanda