Latest Italian Schools
The Italian Way

Locality: Bossolasco (Cuneo)
Region: Piedmont
Courses: Italian Language, Cooking, Art
Accommodations:

Host Family

Apartment

Hotel - B&B
DOLPHIN LANGUAGE SERVICES SRL

Locality: Riccione (Rimini)
Region: Emilia - Romagna
Courses: Italian Language
Accommodations:

Apartment

Hotel - B&B
Scuola Galatea

Locality: Aci Castello (Catania)
Region: Sicily Online Courses
Info
Courses: Italian Language
Accommodations:

Host Family

Apartment

Hotel - B&B
Scuola Tricolore

Locality: Genoa
Region: Liguria
Courses: Italian Language
Accommodations:

Host Family

Apartment

Hotel - B&B
THE BRIDGE INSTITUTE

Locality: Rivoli (Turin)
Region: Piedmont
Courses: Italian Language
Accommodations:
Podere Vignanova

Locality: Castagneto Carducci (Leghorn)
Region: Tuscany
Courses: Italian Language
Accommodations:

Apartment
Rimini Academy

Locality: Rimini
Region: Emilia - Romagna
Courses: Italian Language, Cooking
Accommodations:

Host Family

Apartment

Hotel - B&B
11th CSI Chieti olive tree trophy.

Locality: Casoli (Chieti)
| Region: Abruzzo


from:

2 May 2021

to:

2 May 2021
Genre: Sport


24 th National Cross Country Championship. 11 th Trophy of Olives C S I Chieti. Race valid for the CSI territorial championship 2020/2021.
In the municipality of Casoli (CH) - Piano la Roma. Sunday 02 May 2021.
For information; contact the CSI provincial secretariat of Chieti. Telephone: 0871 - 397277.
Mobile: 393 - 3355802.

Address:

Località Piano la Roma


Phone

393 3355802


Posted by:

Casa Flamminio
2 Accommodation Offers near Chieti

Where to stay nearby
Casa Flamminio
Pictures from Italy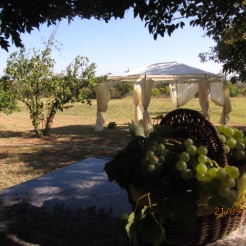 by
BorgoRinascimento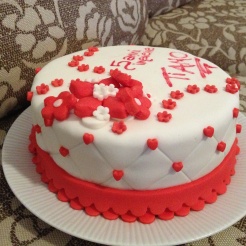 by
Na.Gù cakes
Offers in Abruzzo
300 euro
Holiday Home Nestled Between Sea And Mountains.
San Vito Chietino (Chieti)
region Abruzzo


from:

26 June 2021


to:

26 July 2021
Casa Flamminio

Promotional Offer
-90%
Children Up To 17 Years Free In June 2021
Roseto Degli Abruzzi (Teramo)
region Abruzzo


from:

6 April 2021


to:

6 May 2021
Hotel Albatros

Promotional Offer