Latest Italian Schools
EduPlanet

Locality: Rome
Region: Lazio
Courses: Italian Language
Accommodations:

Host Family

Apartment

Hotel - B&B
L'Olivo Italiano

Locality: Bagno A Ripoli (Florence)
Region: Tuscany Online Courses
Info
Courses: Italian Language, Cooking, Art, Photography
Accommodations:

Host Family

Apartment

Hotel - B&B
Reggio Lingua

Locality: Reggio Emilia (Reggio-Emilia)
Region: Emilia - Romagna
Courses: Italian Language, Cooking, Art
Accommodations:

Host Family

Apartment

Hotel - B&B
The Italian Academy

Locality: Syracuse (Siracusa)
Region: Sicily
Courses: Italian Language, Cooking, Art, Photography
Accommodations:

Host Family

Apartment

Hotel - B&B
Istituto Galilei

Locality: Florence
Region: Tuscany Online Courses
Info
Courses: Italian Language, Cooking, Art, Photography
Accommodations:

Host Family

Apartment

Hotel - B&B
Lingue&Culture

Locality: Reggio Emilia (Reggio-Emilia)
Region: Emilia - Romagna Online Courses
Info
Courses: Italian Language, Cooking, Art
Accommodations:

Apartment

Hotel - B&B
Eurocentres Firenze

Locality: Florence
Region: Tuscany
Courses: Italian Language, Cooking, Art
Accommodations:

Host Family

Apartment

Hotel - B&B
Istituto Il Duomo

Locality: Florence
Region: Tuscany
Courses: Italian Language, Art
Accommodations:
Sferisterio Opera Festival 2018

Locality: Macerata | Region: Marches


from:

21 July 2018

to:

27 July 2018
Genre: Art


The 2018 will be #verdesperanza. The themes around which will unfold the artistic programme for next summer are those of green, ecology and sustainability, for an art of the "hope" that operates throwing new seeds for a better future and establishing, inter alia, a close relationship with other organizations dealing with these themes, talking around the sustainability through the interaction between culture, nature and landscape. Three works to discover the four natural elements: water, air, Earth and fire, that will emerge in new lines of interpretation of these immortal masterpieces so close to the present day: the initiatic trials Tamino and Pamina in path direct magical Graham Vick, making his debut at the Sferisterio, as Damiano Michieletto who will speak of Earth/sand and water/sea in Elisir D'amore, and finally the liquidity of mirrors that characterize the historic Traviata by Henning Brockhaus, joined from the air, element, with singing, shared by every work.

WebSite:

https://www.sferisterio.it/macerata-opera-fes
tival-2018/


Posted by:

Residence Belohorizonte

Where to stay nearby
Residence Belohorizonte
in Macerata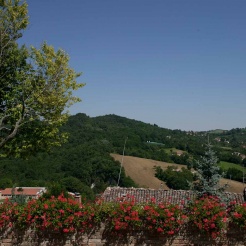 by
Associazione Culturale "Le Antiche Torri"
Offers in Marches
-10%
Last Minute
Urbino (Pesaro-Urbino)
region Marches


from:

4 April 2018


to:

19 April 2018
Casa Disma Urbino

Last Minute