Latest Italian Schools
Accademia Italiana

Locality: Ascoli Piceno (Ascoli-Piceno)
Region: Marches Online Courses
Info
Courses: Italian Language, Cooking, Art, Restoration
Accommodations:

Host Family

Apartment

Hotel - B&B
Istituto Galilei

Locality: Florence
Region: Tuscany Online Courses
Info
Courses: Italian Language, Cooking, Art, Photography
Accommodations:

Host Family

Apartment

Hotel - B&B
inlingua Como

Locality: Como
Region: Lombardy Online Courses
Info
Courses: Italian Language
Accommodations:

Apartment

Hotel - B&B
Romanica

Locality: Modena
Region: Emilia - Romagna
Courses: Italian Language
Accommodations:

Host Family

Apartment
inlingua Ancona

Locality: Ancona
Region: Marches
Courses: Italian Language
Accommodations:

Hotel - B&B
Centro Italiano

Locality: Naples
Region: Campania Online Courses
Info
Courses: Italian Language, Cooking
Accommodations:

Host Family

Apartment

Hotel - B&B
HALISACLUB

Locality: Palermo
Region: Sicily Online Courses
Info
Courses: Italian Language, Cooking, Art
Accommodations:

Host Family

Apartment

Hotel - B&B
THE BRIDGE INSTITUTE

Locality: Rivoli (Turin)
Region: Piedmont
Courses: Italian Language
Accommodations:
Literary Prize San Paolo 2020

Locality: Treviso | Region: Veneto


from:

10 January 2020

to:

10 March 2020
Genre: Art


Each competitor can participate, with an unpublished and never awarded work, in one or more of the following sections: SECTION A - STORY (max. 10,000 characters including spaces)
SECTION B - POETRY IN ITALIAN (max. 40 lines)
SECTION C - POETRY IN A VENETIAN DIALECT with translation into Italian
SECTION D - STORY (max. 8,000 characters including spaces) for STUDENTS of: • D1 Primary school
• D2 1st grade secondary school
• D3 Secondary school. The works, in 5 anonymous copies, must be inserted in an envelope with: 1) a banknote of 5 euros (10 euros if you participate in 2 or 3 sections) or a copy of the payment on the bank account in the name of Noi San Paolo APS IBAN IT60 H030 6909 6061 0000 0154 577 as a contribution to the expenses for the organization. For the students of the section D and for foreign residents, participation is free. 2) the application form. It can also be downloaded from
or you can use a simple sheet with the following data: Surname - Name - Date of birth - Address - Telephone - Email - Title of the work - Section - Declaration of personal work, unpublished and never rewarded - Signature (for minors, signature even of a parent). For students also indicate the name and location of the school and class. Group work is excluded
Personal data will be processed according to the law and will in any case be used only for the completion of the Competition. Deadline for submission of works
TUESDAY 10 MARCH 2020
Send (or even hand-deliver) the envelopes to the following address: SAN PAOLO LITERARY AWARD
c / o Cesaroni Luigi - Viale Nazioni Unite, 71 - 31100 Treviso
The postmark will prevail. Confirmation will be given by email or tel. Of the delivery of the work. THE PRICES
• To the first classified of sections A-B-C, a voucher of 200 € for online purchases. • To the first classified of sections D1-D2-D3,a voucher of 150 € for online purchases. To the first three classified in each section (and to any reported): works of art donated by artists from Treviso, books, ceramics of the Prize, certificates of merit. The awarded and reported works will be published by the Treviso province printing works. The judgment of the jury, made up of representatives from the Treviso cultural world for each section, is unquestionable. The texts sent will not be returned. Prizes must be collected personally by the winners or by delegated persons. The award ceremony will take place on SATURDAY 23 MAY 2020 AT 16.30
Auditorium Museo Santa Caterina Treviso
The event program will be published on the website
Further information can be requested: or by email to
or by tel. Or whatsapp 328

Address:

Viale Nazioni Unite, 71


Phone

3283237956


WebSite:

http://www.premioletterariosanpaolo.it


Posted by:

Luigi Cesaroni

Where to stay in
Treviso
in Treviso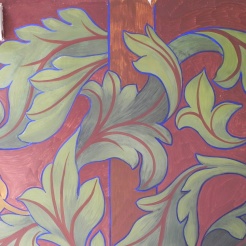 by
Ortolan Studio
Offers in Veneto
120 euro
Ski! Ski! Ski!
Cortina D'Ampezzo (Belluno)
region Veneto


from:

1 February 2020


to:

11 February 2020
Hotel Serena Cortina

Last Minute
-33%
Between Venice And Padua
Mira (Venice)
region Veneto


from:

18 January 2020


to:

17 February 2020
Casanonnabruna

Promotional Offer
-33%
Suite Near Venice
Mira (Venice)
region Veneto


from:

18 January 2020


to:

17 February 2020
Casanonnabruna

Promotional Offer