Latest Italian Schools
Accademia Italiana

Locality: Ascoli Piceno (Ascoli-Piceno)
Region: Marches Online Courses
Info
Courses: Italian Language, Cooking, Art, Restoration
Accommodations:

Host Family

Apartment

Hotel - B&B
Istituto Galilei

Locality: Florence
Region: Tuscany Online Courses
Info
Courses: Italian Language, Cooking, Art, Photography
Accommodations:

Host Family

Apartment

Hotel - B&B
inlingua Como

Locality: Como
Region: Lombardy Online Courses
Info
Courses: Italian Language
Accommodations:

Apartment

Hotel - B&B
Romanica

Locality: Modena
Region: Emilia - Romagna
Courses: Italian Language
Accommodations:

Host Family

Apartment
inlingua Ancona

Locality: Ancona
Region: Marches
Courses: Italian Language
Accommodations:

Hotel - B&B
Centro Italiano

Locality: Naples
Region: Campania Online Courses
Info
Courses: Italian Language, Cooking
Accommodations:

Host Family

Apartment

Hotel - B&B
HALISACLUB

Locality: Palermo
Region: Sicily Online Courses
Info
Courses: Italian Language, Cooking, Art
Accommodations:

Host Family

Apartment

Hotel - B&B
THE BRIDGE INSTITUTE

Locality: Rivoli (Turin)
Region: Piedmont
Courses: Italian Language
Accommodations:
Beach Fitness Event

Locality: Bibione (Venice)
| Region: Veneto


from:

18 September 2020

to:

20 September 2020
Genre: Sport


Big open air event on the beach of Bibione where a rhythm of music will be possible to try a lot of fitness disciplines like: aerobics, step, zumba, yoga, combat, spinning and much more. The beach of Bibione will be equipped with 15 platforms and the 15 best italian instructors will animate the days of the event giving lessons to the numerous members.

WebSite:

www.beachfitness.it


Posted by:

Hotel Villa del Mar
2 Accommodation Offers near Venice

Where to stay nearby
Hotel Villa del Mar
in Venice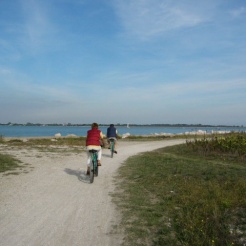 by
Istituto Venezia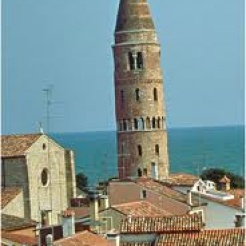 by
IL FARO
Offers in Veneto
120 euro
Ski! Ski! Ski!
Cortina D'Ampezzo (Belluno)
region Veneto


from:

1 February 2020


to:

11 February 2020
Hotel Serena Cortina

Last Minute
-33%
Between Venice And Padua
Mira (Venice)
region Veneto


from:

18 January 2020


to:

17 February 2020
Casanonnabruna

Promotional Offer
-33%
Suite Near Venice
Mira (Venice)
region Veneto


from:

18 January 2020


to:

17 February 2020
Casanonnabruna

Promotional Offer