Christmas markets in pescara abruzzo
The Christmas markets in Pescara, Abruzzo offer a magical and festive atmosphere for locals and visitors alike. One of the highlights is the market hosted in a castle, where you can explore the historic surroundings while shopping for unique gifts and crafts.
Additionally, there is a beer festival where you can sample a variety of local and international brews. For food enthusiasts, there are stalls selling chocolate and white truffles, perfect for indulging in the flavors of the season. The markets in Abruzzo are known for their traditional and cultural events, with activities such as the Children's Village and fundraising initiatives. Some of the other towns hosting Christmas markets include L'Aquila, Pacentro, and Caramanico. These markets offer a chance to immerse yourself in the authentic charm of Abruzzo and experience the holiday spirit.
Questo paragrafo è stato generato da sistemi AI sulla base di fonti esterne, non è detto che trattino di strutture ricettive presenti in questo portale e in certi casi potrebbero dimostrarsi non accurate o non corrette (da qui puoi consultare le fonti). Aggiornato il 23/08/2023.
Accommodations in Abruzzo
Colle Moro - B&B Villa Maria


bed and breakfast

Locality: Citta' Sant'Angelo (Pescara)
Region: Abruzzo


The B&B Villa Maria is inside the Colle Moro property, a 7-hectare park on the outskirts of Pescara that will transform your stay, whether long or short, in an unforgettable experience. At 2 Km from the exit Pescara Nord of the A14 Motorway...

more

bed and breakfast

See Details Prices

Internet Wi-Fi

Pet Friendly
Bellavista Country House


bed and breakfast near the sea

Locality: Pescara
Region: Abruzzo


A CHARMING BED & BREAKFAST in PESCARA inside a beautiful villa located on the top of southern hills of Pescara, 3 km from the town, in the very quiet area among vineyards and big pine trees, enjoyng an amazing panorama all around. Just five...

more

bed and breakfast

See Details ask for prices

Internet Wi-Fi

Gluten Free Foods

Pet Friendly
Agata


bed and breakfast

Locality: Cocullo (Aquila)
Region: Abruzzo


Good place for relax and lovely nature.

bed and breakfast

See Details ask for prices
Register Italian School
Latest Courses in Abruzzo
Professional Cooking

COURSE FOR PIZZA MAKERS PESCARA

Region:

Abruzzo

Locality:

Pescara

from:

20 November 2023

Duration:

2 weeks

Availability and Prices Request PROFESSIONAL COURSES from PIZZAIOLO in departure: – CHIETI and PESCARA: 20 NOVEMBER - – ROMA: 13 NOVEMBRE The lessons are held from Monday to Friday, in the morning from 10: 00 to 14: 00 and in the afternoon from 14: 00 to 18: 00 and are divided... more


Accademia della Pizza

Accommodations:

(Hotel - B&B

)
you may also be interested in:
Pescara christmas market

Il mercatino di Natale di Pescara, in Abruzzo, offre un'atmosfera magica e festosa sia per i residenti che per i visitatori. Uno dei momenti clou è il mercato ospitato nel centro della città, che...

more
Pictures from Italy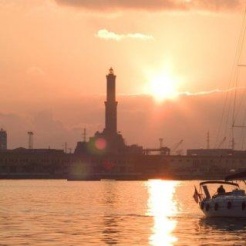 by
inlingua Genova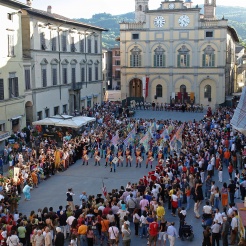 by
Lingua Più Associazione Culturale
Latest Events in Italy
Locality:
Valle Di Casies/Gsies
(Bolzano)
Region:
Trentino - Alto Adige Sudtirol
Genre:
Sport
from:
17 February 2024
to:
18 February 2024
Saturday 17 and Sunday 18 February 2024 will celebrate the 40th edition of the Granfondo Val Casies in South Tyrol. The ski-marathon is preparing for a 'Jubilee' which will celebrate the great...
more
Posted by:
Ufficio Stampa Newsp
Christmas market in abru
Locality:
Alba Adriatica
(Teramo)
Region:
Abruzzo
Genre:
Other
from:
23 December 2023
to:
26 December 2023
Christmas stay with traditional markets
2 people for €60 per night
Posted by:
Villa Dandi
Locality:
Velletri
(Rome)
Region:
Lazio
Genre:
Art
from:
30 September 2023
to:
30 January 2024
At the former Pontifical Prison of Velletri, an extraordinary artistic initiative comes to life, carrying forward a message that speaks of vulnerability, reality and the power of art: a group of...
more
Posted by:
Norma Waltmann