Concerts in italy december 2023
In December 2023, Italy will be hosting a variety of exciting concerts and events. From alternative rock to classical opera, there is something for everyone to enjoy.
Artists such as Colapesce, Dimartino, Fabio Concato, and Katarina Gryvul will be performing live, offering a unique musical experience. Additionally, renowned guitarist Yngwie Malmsteen and rapper Tedua will be taking the stage. For those interested in alternative rock and indie music, John Grant will be performing in Bologna. Other notable concerts include performances by 50 Cent, Ellie Goulding, and Back To Momix. Classical music enthusiasts can also look forward to a Christmas Concert and an Open Air Opera Concert in Rome. With such a diverse range of concerts and events, December 2023 promises to be an unforgettable month for music lovers in Italy.
Questo paragrafo è stato generato da sistemi AI sulla base di fonti esterne, non è detto che trattino di strutture ricettive presenti in questo portale e in certi casi potrebbero dimostrarsi non accurate o non corrette (da qui puoi consultare le fonti). Aggiornato il 10/11/2023.
Accommodations in Italy
Residenza Sole e Mare


holiday home near the sea

Locality: Valledoria (Sassari)
Region: Sardinia


Comfortable apartment, near the sea, in a residential area well served by restaurants, bars, pizzeria, market, pharmacy. The area is a central point to visit many beaches and characteristic places of the north coast of Sardinia! Well furnished and...

more

holiday home

See Details Prices
Casa Igor


holiday apartments near the sea

Locality: Torvaianica (Rome)
Region: Lazio


The apartment is large, very comfortable, and renovated, furnished and equipped with: Wi-fi and Ethernet Internet connection in all areas of the house, fan and air conditioner, climate control and hot water with new condensing boiler, 42-inch TV to...

more

holiday apartments

See Details Prices

Internet Wi-Fi

Pet Friendly
Villa Punta Ripa


holiday apartments near the sea

Locality: Rodi Garganico (Foggia)
Region: Apulia


Gargano - Villa on the sea for rent for holidays. Three bedrooms, two bathrooms, furnished kitchenette, two verandas, large garden and car park. Ideal for family. Minimum one week rental Euro 90 per day, without any additional costs. Currently not...

more

holiday apartments

See Details Prices

Internet Wi-Fi
Register Italian School
Latest Courses in Italy
Language culture

CAMPUS Course

Region:

Sicily

Locality:

Milazzo

(Messina)

from:

30 January 2023

Duration:

4 weeks

The 4-week Campus Course offers an advantageous all-inclusive formula that consists of: - 4-week Intensive Course (20 lessons a week) - Accommodation in a shared apartment with other students - Enrolment fee more


Laboling - La scuola di italiano in Sicilia

Accommodations:

(Host Family

)

(Apartment

)

(Hotel - B&B

)
Cooking

Panettone and Pandoro

Region:

Liguria

Locality:

Genoa

from:

30 November 2023

Duration:

8 hours

Milanese Panettone and Pandoro, naturally leavened with the use of sourdough that will be donated to you, in a course lasting two evenings. Total cost for the two evenings November 30th and December 1st €150.00 more


Scuola di Cucina ZenAndCook

Accommodations:

(Apartment

)

(Hotel - B&B

)
Language

Gi23 intensive

Region:

Emilia - Romagna

Locality:

Bologna

from:

6 November 2023

Duration:

2 weeks

GENERAL INTENSIVE (GI 23) 23 hours per week Length: you can enroll from 2 weeks to an academic year It consists of 20 morning classes (of 60 min) per week plus 2 afternoon workshops per week. 4 lessons per day from 9 AM - 1: 15 PM 1... more


ALCE | Study Italian in Bologna

Accommodations:

(Host Family

)

(Apartment

)

(Hotel - B&B

)
Pictures from Italy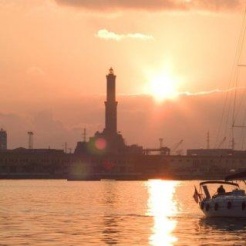 by
inlingua Genova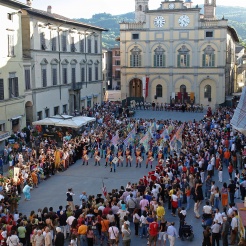 by
Lingua Più Associazione Culturale
Latest Events in Italy
Locality:
Valle Di Casies/Gsies
(Bolzano)
Region:
Trentino - Alto Adige Sudtirol
Genre:
Sport
from:
17 February 2024
to:
18 February 2024
Saturday 17 and Sunday 18 February 2024 will celebrate the 40th edition of the Granfondo Val Casies in South Tyrol. The ski-marathon is preparing for a 'Jubilee' which will celebrate the great...
more
Posted by:
Ufficio Stampa Newsp
Christmas market in abru
Locality:
Alba Adriatica
(Teramo)
Region:
Abruzzo
Genre:
Other
from:
23 December 2023
to:
26 December 2023
Christmas stay with traditional markets
2 people for €60 per night
Posted by:
Villa Dandi
Locality:
Velletri
(Rome)
Region:
Lazio
Genre:
Art
from:
30 September 2023
to:
30 January 2024
At the former Pontifical Prison of Velletri, an extraordinary artistic initiative comes to life, carrying forward a message that speaks of vulnerability, reality and the power of art: a group of...
more
Posted by:
Norma Waltmann