Events in italy april 2022
In April 2022, Italy will be hosting a variety of exciting events and festivals. One of the highlights is the Easter Loaf Festival in Sarsina, taking place on the 3rd and 10th of April.
Visitors can indulge in delicious traditional Easter bread and experience the local culture. Another event worth checking out is the Spring Birds Fair in Sacile, happening from the 22nd to the 25th of April. Bird lovers can enjoy birdwatching and learn more about these beautiful creatures. Art enthusiasts can head to Ramacca for the Artichoke Festival, taking place from the 22nd to the 25th of April. This festival celebrates the artichoke, a beloved Italian vegetable. Additionally, there are other events such as the Italian Mixed Fried Food festival in Ascoli Piceno and the Trento Film Festival. Overall, April in Italy offers a diverse range of events for everyone to enjoy.
Questo paragrafo è stato generato da sistemi AI sulla base di fonti esterne, non è detto che trattino di strutture ricettive presenti in questo portale e in certi casi potrebbero dimostrarsi non accurate o non corrette (da qui puoi consultare le fonti). Aggiornato il 29/10/2023.
Accommodations in Italy
Appartamento Filippo


holiday apartments

Locality: Sona (Verona)
Region: Veneto


Near Castelnuovo Del Garda, bright apartment in residence (BEDS max 3 people), furnished, air conditioned, with washing machine, climate control, balcony, parking space. AVAILABILITY (subject to confirmation) FROM 06/07/2022 TO 18/09/2022 Convenient...

more

holiday apartments

See Details Prices
Portorotondo Due Golfira


holiday apartments near the sea

Locality: Porto Rotondo (Sassari)
Region: Sardinia


Gourgeous terraced house in natural stone, deep in the greenery inside the wonderful complex Golfira, about 900 mt away from the center of Porto Rotondo and just a few steps away from IRA, one of the most beautiful and appealing beaches of the...

more

holiday apartments

See Details Prices

Internet Wi-Fi
Mythos Holidays & Events


holiday home

Locality: Syracuse (Siracusa)
Region: Sicily


Delightful holiday home set inside an ancient oil mill from the 1800s. Mediterranean garden and swimming pool, ample parking.

holiday home

restaurant

See Details Prices

Internet Wi-Fi

Pet Friendly
Register Italian School
Latest Courses in Italy
Language

English Social Night with inlingua Verona

Region:

Veneto

Locality:

Verona

from:

16 November 2023

Duration:

2 hours

Our next English Social Conversation Night is THURSDAY 16 November from 19.00 to 20.30 at Bar Amaro, Stradone San Fermo 5 Join us for a chat in English, with a Spritz in your hand A free event (you pay for your drinks) To book your place click on... more


INLINGUA VERONA SRL

Accommodations:

(Host Family

)

(Apartment

)

(Hotel - B&B

)
Language Cooking

Language, cuisine and the wine trail

Region:

Tuscany

Locality:

Orbetello

(Grosseto)

from:

3 June 2024

Duration:

2 weeks

For those who want to combine studying Italian with Italian cuisine and wine, this is the ideal course. In this lovely region organic production processes and ancient traditions of the Mediterranean cuisine and wine production are widespread.... more


Terramare

Accommodations:

(Host Family

)

(Apartment

)

(Hotel - B&B

)
Cooking

Mediterranean cuisine - 30 October

Region:

Campania

Locality:

Naples

from:

30 October 2023

Duration:

3 hours

A lesson a tribute to Mediterranean cuisine with the guidance of chef Eduardo Estatico through two dishes inspired by the Mediterranean, where colours, flavors and cooking techniques give harmony of taste. The red mullet is an interpretation of the... more


Toffini Academy Corsi di Cucina
Pictures from Italy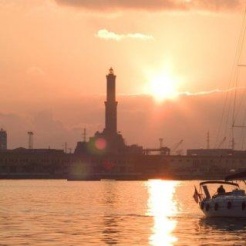 by
inlingua Genova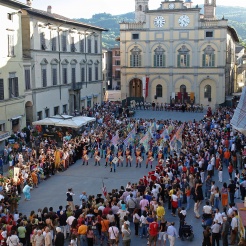 by
Lingua Più Associazione Culturale
Latest Events in Italy
Locality:
Valle Di Casies/Gsies
(Bolzano)
Region:
Trentino - Alto Adige Sudtirol
Genre:
Sport
from:
17 February 2024
to:
18 February 2024
Saturday 17 and Sunday 18 February 2024 will celebrate the 40th edition of the Granfondo Val Casies in South Tyrol. The ski-marathon is preparing for a 'Jubilee' which will celebrate the great...
more
Posted by:
Ufficio Stampa Newsp
Christmas market in abru
Locality:
Alba Adriatica
(Teramo)
Region:
Abruzzo
Genre:
Other
from:
23 December 2023
to:
26 December 2023
Christmas stay with traditional markets
2 people for €60 per night
Posted by:
Villa Dandi
Locality:
Velletri
(Rome)
Region:
Lazio
Genre:
Art
from:
30 September 2023
to:
30 January 2024
At the former Pontifical Prison of Velletri, an extraordinary artistic initiative comes to life, carrying forward a message that speaks of vulnerability, reality and the power of art: a group of...
more
Posted by:
Norma Waltmann