Lucca Region: Tuscany


from:

15 February 2023

to:

31 December 2023 Genre: Fairs


Wee-Kend in Lucca city center from 1 - 2 - 2023 to 31 - 12 - 2023 Exhibition and sale of antiques with furniture, objects and much more. Taking advantage of the presence of the market, it could be a good opportunity for a nice walk on the urban...... more

Posted by:

Where to stay in
Lucca
La Thuile (Aosta) Region: Aosta Valley


from:

10 December 2023

to:

20 January 2024 Genre: Wine And Food


In January 2023 from 7 th to 20 th we offer the half board service, cost of a double room for 2 people for 4 nights €572.00. Drinks not included. Garage available Agreements with ski rental and refreshment point on the slopes.

Posted by:

3 Accommodation Offers near Aosta

Where to stay in
La Thuile
Isola Di Capo Rizzuto (Crotone) Region: Calabria


from:

10 May 2023

to:

10 May 2024 Genre: Other


Isola di Capo Rizzuto's 2023 is also painted Blue thanks to the confirmation of the Blue Flag. A recognition not at all taken for granted that comes for the second year in a row.

Posted by:

Where to stay in
Isola di Capo Rizzuto
Roverè Della Luna (Trento) Region: Trentino - Alto Adige Sudtirol


from:

3 December 2023

to:

6 January 2024 Genre: Art


After the success of past editions, the annual exhibition of artistic and artisanal nativity scenes returns for Christmas 2023 at the Kunst Grenzen gallery in Rovere della Luna. The artistic event Presepiamo invites both artisans and artists of any...... more

Posted by:

Kunst Grenzen - Arte di frontiera aps
Bleggio Superiore (Trento) Region: Trentino - Alto Adige Sudtirol


from:

18 November 2023

to:

31 December 2023 Genre: Other


Just about 20 km from our accommodation there are the suggestive Rango Christmas markets (see dates on the photo or on the market drive website)

Posted by:
Puglia events 2023
In 2023, Puglia, Italy, is set to host a variety of exciting events and festivals. From cultural experiences like the Picnic Experience and Libri Nel Borgo Antico, to the renowned Night of the Tarantula in August, there is something for everyone to enjoy.
February brings the Focaccia Festival in Bari, the Red Onion Festival in Acquaviva, and the Cardoncello Mushroom Festival in Mottola. The Ghironda Summer Festival, an international artistic and cultural event, will take place from July 21st to 23rd. Other notable events include the Festival dei Mondi, Festival della Valle d'Itria, and Bari in Jazz. With a mix of traditions, music, and gastronomy, Puglia promises unforgettable experiences for all visitors.
Questo paragrafo è stato generato da sistemi AI sulla base di fonti esterne, non è detto che trattino di strutture ricettive presenti in questo portale e in certi casi potrebbero dimostrarsi non accurate o non corrette (da qui puoi consultare le fonti). Aggiornato il 09/11/2023.
Accommodations in Italy
Residenza Sole e Mare


holiday home near the sea

Locality: Valledoria (Sassari)
Region: Sardinia


Comfortable apartment, near the sea, in a residential area well served by restaurants, bars, pizzeria, market, pharmacy. The area is a central point to visit many beaches and characteristic places of the north coast of Sardinia! Well furnished and...

more

holiday home

See Details Prices
Mythos Holidays & Events


holiday home

Locality: Syracuse (Siracusa)
Region: Sicily


Delightful holiday home set inside an ancient oil mill from the 1800s. Mediterranean garden and swimming pool, ample parking.

holiday home

restaurant

See Details Prices

Internet Wi-Fi

Pet Friendly
Casa Igor


holiday apartments near the sea

Locality: Torvaianica (Rome)
Region: Lazio


The apartment is large, very comfortable, and renovated, furnished and equipped with: Wi-fi and Ethernet Internet connection in all areas of the house, fan and air conditioner, climate control and hot water with new condensing boiler, 42-inch TV to...

more

holiday apartments

See Details Prices

Internet Wi-Fi

Pet Friendly
Register Italian School
Latest Courses in Italy
Language

ITALIAN LANGUAGE COURSE

Region:

Tuscany

Locality:

Lucca

from:

4 December 2023

Duration:

2 weeks

ITALIAN LANGUAGE SMALL GROUP COURSEFOR STUDENTS AT ANY LEVEL


Lucca Italian School

Accommodations:

(Host Family

)

(Apartment

)

(Hotel - B&B

)
Language

Italian language course for foreigners

Region:

Lazio

Locality:

Rome

from:

6 May 2024

Duration:

4 weeks

Italian language & culture course (group, max 12 students) for all levels, from beginner to advanced, 2,3 or 4 hours a day (from Monday to Friday)


Centro Linguistico Italiano Dante Alighieri Roma

Accommodations:

(Host Family

)

(Apartment

)

(Hotel - B&B

)
Pictures from Italy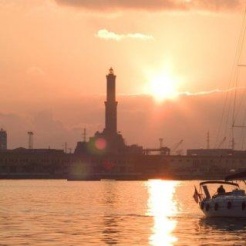 by
inlingua Genova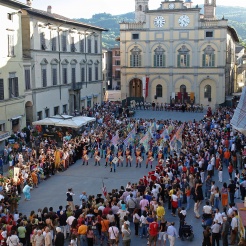 by
Lingua Più Associazione Culturale
Latest Events in Italy
Locality:
Valle Di Casies/Gsies
(Bolzano)
Region:
Trentino - Alto Adige Sudtirol
Genre:
Sport
from:
17 February 2024
to:
18 February 2024
Saturday 17 and Sunday 18 February 2024 will celebrate the 40th edition of the Granfondo Val Casies in South Tyrol. The ski-marathon is preparing for a 'Jubilee' which will celebrate the great...
more
Posted by:
Ufficio Stampa Newsp
Christmas market in abru
Locality:
Alba Adriatica
(Teramo)
Region:
Abruzzo
Genre:
Other
from:
23 December 2023
to:
26 December 2023
Christmas stay with traditional markets
2 people for €60 per night
Posted by:
Villa Dandi
Locality:
Velletri
(Rome)
Region:
Lazio
Genre:
Art
from:
30 September 2023
to:
30 January 2024
At the former Pontifical Prison of Velletri, an extraordinary artistic initiative comes to life, carrying forward a message that speaks of vulnerability, reality and the power of art: a group of...
more
Posted by:
Norma Waltmann