Rockabilly events in italy
Rockabilly events in Italy offer a vibrant celebration of 40s and 50s American music and culture. The Summer Jamboree festival in Senigallia, Marche is a popular event that takes place in July and August.
It features free concerts, a vintage market, and an energetic atmosphere. Another notable event is the Nasty Rockabilly Weekend in November, which promises an unforgettable experience. In addition to these festivals, there are other rockabilly-themed events throughout Italy, such as the Cosmodona Fashion, Beauty & Lifestyle event in Verona and the Rockabilly Night with International Italian Band After Dark in April. Italian rockabilly bands also perform at various venues and concerts across the country. Overall, rockabilly enthusiasts in Italy have plenty of opportunities to immerse themselves in the music and style of the 40s and 50s.
Questo paragrafo è stato generato da sistemi AI sulla base di fonti esterne, non è detto che trattino di strutture ricettive presenti in questo portale e in certi casi potrebbero dimostrarsi non accurate o non corrette (da qui puoi consultare le fonti). Aggiornato il 24/08/2023.
Accommodations in Italy
Mythos Holidays & Events


holiday home

Locality: Syracuse (Siracusa)
Region: Sicily


Delightful holiday home set inside an ancient oil mill from the 1800s. Mediterranean garden and swimming pool, ample parking.

holiday home

restaurant

See Details Prices

Internet Wi-Fi

Pet Friendly
La Cortevecchia - Casa Vacanze - B&B


holiday home

Locality: Bergamo
Region: Lombardy


Located in a complex dating back to 1400,La Cortevecchia will welcome you with renowned Italian style, elegant and refined. The apartment is completely renovated and air conditioned, is located on the ground floor and consists of a large, comfortable...

more

holiday home

See Details Prices

Internet Wi-Fi
Hotel "la Pieja"


hotel

Locality: Opi (Aquila)
Region: Abruzzo


The hotel, open all year, has 12 comfortable rooms with private facilities (double, triple and quadruple) and a large terrace from which guests can admire the views, sunbathes or enjoy tasty appetizers.

hotel

restaurant

See Details Prices

Internet Wi-Fi

Organic Food

Gluten Free Foods
Register Italian School
Latest Courses in Italy
Language

Italian Evening Course (from A1 to C1)

Region:

Piedmont

Locality:

Turin

from:

18 March 2024

Duration:

8 weeks

Italian language course for those who work or study in Turin and want to learn the language in the evening. The course is designed for all levels and will take place on Tuesday and on Thursday, from 18: 30 to 20: 30.The cost (all inclusive) for 30... more


L'Italiano Porticando

Accommodations:

(Host Family

)

(Apartment

)

(Hotel - B&B

)
Language

Language, nature and sport

Region:

Tuscany

Locality:

Orbetello

(Grosseto)

from:

3 June 2024

Duration:

2 weeks

For those who want to combine studying Italian with their favorite sports, this is the ideal course. Students can choose from canoeing, rowing and sailing in the lagoon, surfing, scuba diving (also for beginners), snorkeling, sea watching, horseback... more


Terramare

Accommodations:

(Host Family

)

(Apartment

)

(Hotel - B&B

)
Professional Cooking

CIOCCOLATERIA

Region:

Lombardy

Locality:

Milan

from:

28 February 2024

Duration:

24 hours

Il corso prevede attività pratiche nel laboratorio di cucina: OGNI ALLIEVO HA A DISPOSIZIONE UNA POSTAZIONE DI LAVORO PER POTER PARTECIPARE ATTIVAMENTE ALLA LEZIONE E PRODURRE IN AUTONOMIA O A COPPIE GLI ELABORATI. Al termine del corso l'allievo... more


Cooperativa Paideia Onlus - scuola professionale
you may also be interested in:
Pictures from Italy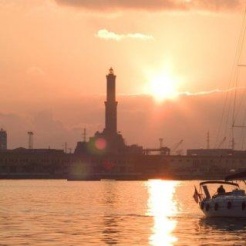 by
inlingua Genova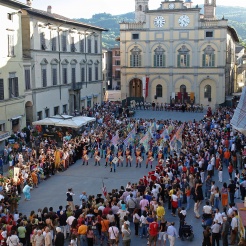 by
Lingua Più Associazione Culturale
Latest Events in Italy
Locality:
Valle Di Casies/Gsies
(Bolzano)
Region:
Trentino - Alto Adige Sudtirol
Genre:
Sport
from:
17 February 2024
to:
18 February 2024
Saturday 17 and Sunday 18 February 2024 will celebrate the 40th edition of the Granfondo Val Casies in South Tyrol. The ski-marathon is preparing for a 'Jubilee' which will celebrate the great...
more
Posted by:
Ufficio Stampa Newsp
Christmas market in abru
Locality:
Alba Adriatica
(Teramo)
Region:
Abruzzo
Genre:
Other
from:
23 December 2023
to:
26 December 2023
Christmas stay with traditional markets
2 people for €60 per night
Posted by:
Villa Dandi
Locality:
Velletri
(Rome)
Region:
Lazio
Genre:
Art
from:
30 September 2023
to:
30 January 2024
At the former Pontifical Prison of Velletri, an extraordinary artistic initiative comes to life, carrying forward a message that speaks of vulnerability, reality and the power of art: a group of...
more
Posted by:
Norma Waltmann