Verona italy events calendar
Verona, Italy is known for its vibrant events calendar that offers something for everyone. From the renowned opera festival to modern pop concerts, there is no shortage of entertainment options.
Verona in Love and the lively Verona Carnival are popular events that bring joy and excitement to the city. Additionally, the city hosts industry trade fairs and the enchanting Vinitaly, a celebration of Italian wine. Families and food enthusiasts will also find plenty to enjoy, as Verona offers festivals and events catering to their interests. With so much happening, it's easy to stay up to date with the latest events in Verona. Whether you're a music lover, a culture enthusiast, or simply looking for a good time, Verona's events calendar has got you covered.
Questo paragrafo è stato generato da sistemi AI sulla base di fonti esterne, non è detto che trattino di strutture ricettive presenti in questo portale e in certi casi potrebbero dimostrarsi non accurate o non corrette (da qui puoi consultare le fonti). Aggiornato il 09/11/2023.
Accommodations in Verona and nearby
Accomodation Verona


bed and breakfast

Locality: Verona
Region: Veneto


Accomodation Verona is a guesthouse in the center of Verona, 2 steps from Piazza Bra, the Arena and major attractions. Very convenient to reach by public transportation and 15 min walk from Porta Nuova station. Our facility offers 4 double rooms and...

more

bed and breakfast

See Details ask for prices

Internet Wi-Fi
Villa D'Arco Apartment


holiday apartments

Locality: Verona
Region: Veneto


Fully restored apartments in a monumental complex of Venetian villa of 1500 in the green area of the city of Verona next to the apartments passes the European cycle path "Adige Sole", in front of the apartments tram stop for the train station and the...

more

holiday apartments

See Details ask for prices

Internet Wi-Fi
Register Italian School
Latest Courses in Veneto
Language

English Social Night with inlingua Verona

Region:

Veneto

Locality:

Verona

from:

16 November 2023

Duration:

2 hours

Availability and Prices Request Our next English Social Conversation Night is THURSDAY 16 November from 19.00 to 20.30 at Bar Amaro, Stradone San Fermo 5 Join us for a chat in English, with a Spritz in your hand A free event (you pay for your drinks) To book your place click on... more


INLINGUA VERONA SRL

Accommodations:

(Host Family

)

(Apartment

)

(Hotel - B&B

)
Cooking

All about octopus, cuttlefish, squid

Region:

Veneto

Locality:

Verona

from:

24 November 2023

Duration:

3 hours

Availability and Prices Request The single workstation course for 6 very lucky students! Here is a practical course All about octopus, cuttlefish and squid dedicated to three molluscs that are much loved but which often put us in difficulty. A course by popular demand from our... more


èCucina.
Cooking

Round pizza

Region:

Veneto

Locality:

Verona

from:

29 November 2023

Duration:

3 hours

Availability and Prices Request Short but full of stimuli and techniques, which will allow you to have a solid basis to start producing your own pizza at home, or who knows, in your future laboratory or in your pizzeria! The course will give the basic theoretical notions on... more


èCucina.
Things to do in Italy


A walk in the city of Romeo and Juliet
Where: Verona

culture wine and food

Our walking tour of Verona, a city famous for its Renaissance and medieval architecture, begins with a walk through the streets of the city, discovering vegetarian and vegan restaurants and historical places. The first stop is Piazza delle Erbe, the main square of Verona, in... more


The Arena: the symbol of Verona
Where: Verona (Arena di Verona)

culture

The Arena is the most famous monument of Verona in the world and is located in the central Piazza Bra, but not everyone knows that when it was built by the Romans it was located outside the city walls. Over the centuries the Arena has been restored several times and used for... more
you may also be interested in:
Pictures from Italy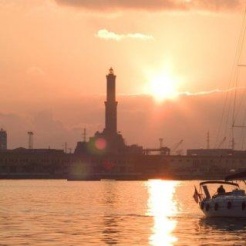 by
inlingua Genova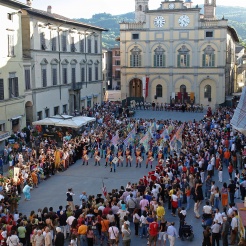 by
Lingua Più Associazione Culturale
Latest Events in Veneto
Locality:
Treviso
Region:
Veneto
Genre:
Art
from:
10 November 2023
to:
29 February 2024
The XXIII 2024 edition of the San Paolo Literary Prize, promoted by the NOI San Paolo Association of Treviso, is at the starting line. From primary school children to third and fourth age...
more
Posted by:
Luigi Cesaroni