Whats happening in bologna today
Today in Bologna, Italy, there are several exciting events taking place. Whether you're a local or just passing through, there's something for everyone.
From Halloween parties to art exhibitions, guided tours, and concerts, there's no shortage of entertainment options. The city is buzzing with activity, offering a wide range of experiences for visitors and residents alike. In addition to the events, Bologna is also making headlines with news about a leaning tower at risk of collapsing and exceptional rains causing havoc in the region. With its rich cultural heritage, delicious food, and vibrant nightlife, Bologna is the perfect destination for those looking for a memorable experience.
Questo paragrafo è stato generato da sistemi AI sulla base di fonti esterne, non è detto che trattino di strutture ricettive presenti in questo portale e in certi casi potrebbero dimostrarsi non accurate o non corrette (da qui puoi consultare le fonti). Aggiornato il 01/11/2023.
Accommodations in Bologna and nearby
Casa Vacanza Beautycase


holiday apartments

Locality: Bologna
Region: Emilia - Romagna


50 sqm apartment recently renovated and finely furnished in the central area close to all the main points of interest in Bologna Air conditioning, Jacuzzi shower with chromotherapy, WI-FI

holiday apartments

See Details ask for prices

Internet Wi-Fi
Bed And Breakfast al Parco Bologna


bed and breakfast

Locality: Bologna
Region: Emilia - Romagna


Family friendly, clean, quiet; Rooms with TV and internet access. Well served by public transport to reach the city centre, the Exhibition Centre, the airport, the baths, the hospital. Excellent breakfasts! Stands for friendliness and hospitality!

bed and breakfast

See Details Prices

Internet Wi-Fi
Register Italian School
Latest Courses in Emilia Romagna
Language Cooking

LANGUAGE AND COOKING COURSE

Region:

Emilia - Romagna

Locality:

Modena

from:

28 November 2023

Duration:

1 weeks

Availability and Prices Request LANGUAGE AND COOKING COURSES - The Language and Cooking course "Fornelli, forchette e fantasia" includes, per week: – 10 hours of Italian language group course lessons (55 minute lessons), culinary themed. – 1 theoretical-practical workshop... more


Romanica

Accommodations:

(Host Family

)

(Apartment

)
Pictures from Italy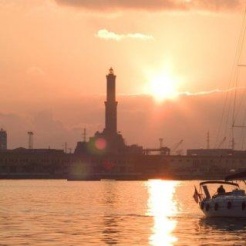 by
inlingua Genova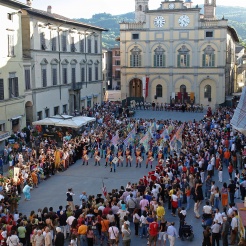 by
Lingua Più Associazione Culturale
Latest Events in Emilia Romagna
The Unesco site of Moden
Locality:
Modena
Region:
Emilia - Romagna
Genre:
Art
from:
1 January 2023
to:
31 December 2023
The Unesco site of Modena: the Cattedral, the Ghirlandina Beltower, Piazza Grande Square, the Cathedral museums, the Town hall, the municipal Balsamic Vinegar production
Posted by:
B&B Civico 52
Locality:
Rimini
Region:
Emilia - Romagna
Genre:
Art
from:
23 February 2023
to:
14 April 2024
Rimini is the tourist resort that attracts art, food, cinema and sea lovers every year from all over Italy and the world: a perfect travel destination to experience 365 days a year thanks to the many...
more
Posted by:
Norma Waltmann
Locality:
Novellara
(Reggio-Emilia)
Region:
Emilia - Romagna
Genre:
Other
from:
31 October 2023
to:
31 October 2024
On October 31st the city of Novellara (RE), the small and ancient Gonzaga capital, will be transformed into the ideal place to spend the scariest night of the year with the second appointment of...
more
Posted by:
Anna